Post-pandemic, homeschooling is an option more Louisiana familes are choosing | Education
5 min read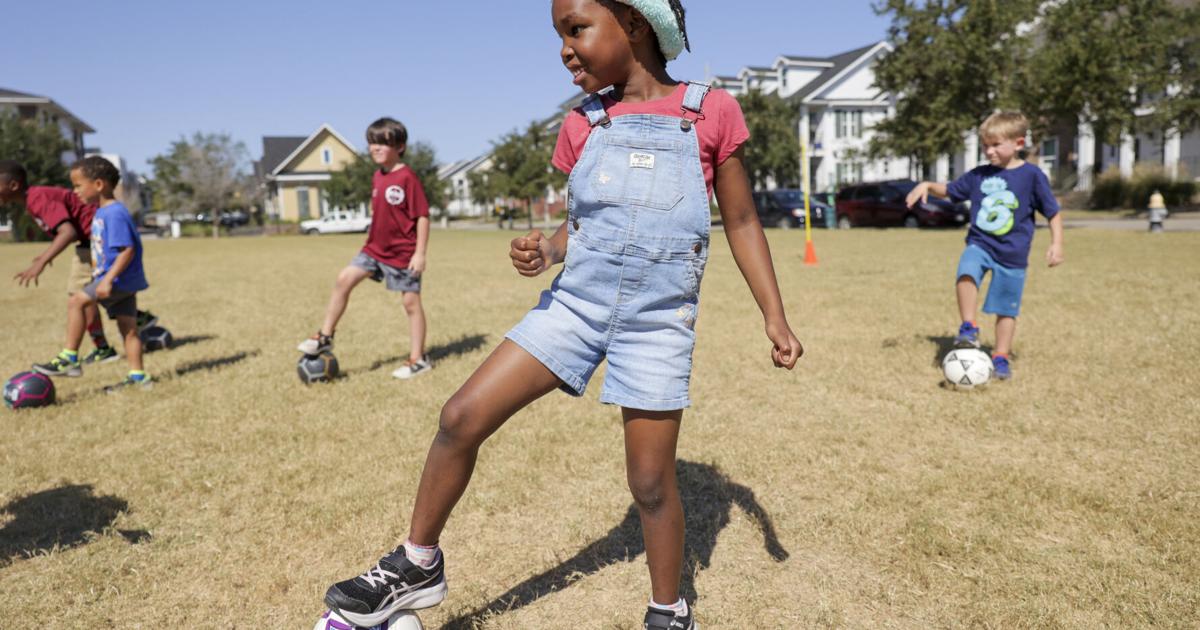 Five days a week Tasha Buras of Mandeville wakes up an hour earlier than her three children to gather her thoughts. Breakfast awaits — but so do school lessons, and Buras is the teacher as well the cook. 
If the kids, who range in age from 6 to 10, wake up one by one, Buras will make a quick breakfast and start their lessons individually. If they wake up together, breakfast will be more extensive, and they'll spend time at the table discussing the order of the day's lessons.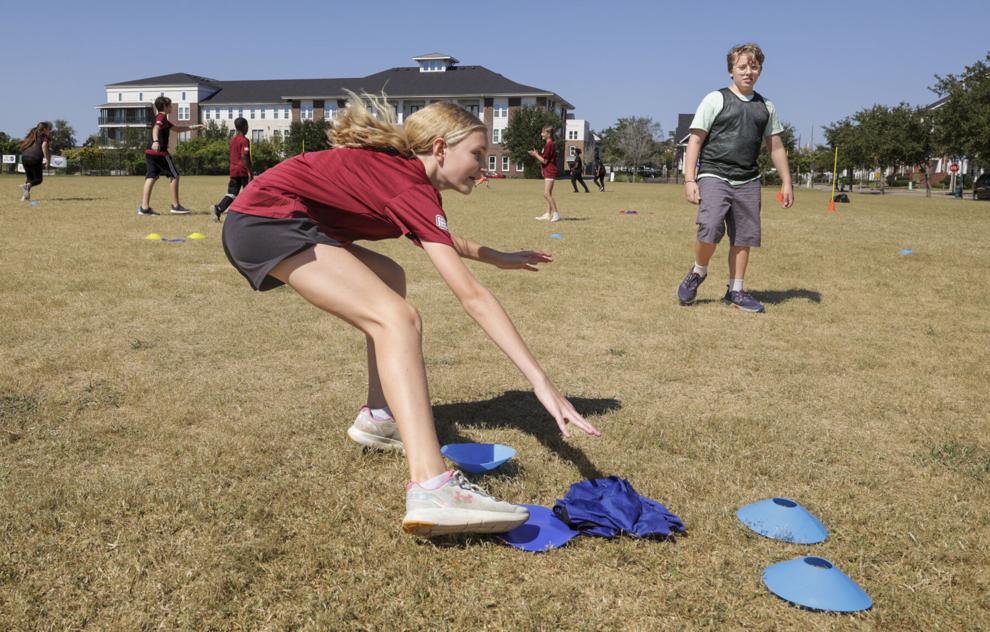 The Buras family is one of over 16,000 homeschooling families in Louisiana, a number that continues to grow as more parents challenge conventional models of education.
Pandemic closures
During the height of the pandemic, as entire school districts shut down, over 130,000 public school students across Orleans, St. Tammany, and Jefferson parishes shifted to virtual learning, which had hiccups both school districts and families were unprepared for.
Many of those students haven't returned to the conventional classroom setting, even as schools reopened.
For years, Ashley and Truman Butler of New Orleans considered homeschooling their 14-year-old son, August, whom they describe as a "very deep thinker, a quality not typically celebrated in schools." But the quarantine period during the pandemic was the straw that broke.
For the Butlers, virtual learning also presented an opportunity of awareness for how their kids were learning.
"I didn't like that she was on the computer all the time. She knew all the answers and wasn't being called on. She was bored and needed something different," Butler said referencing her 12-year-old daughter, Nola, who was a fifth grader at a New Orleans public school.
Nola could have remained in school, but she chose to homeschool with her family.
Since the fall of 2020, Truman Butler, a former educator, has been the primary homeschooler while Ashley Butler works as an operations director for 18th Ward Sports Club in New Orleans. The program aims to increase youth access to sports. It's also home to Homeschool PE, led by Ashley, who noticed how hungry homeschooling families were for community and fun for their kids.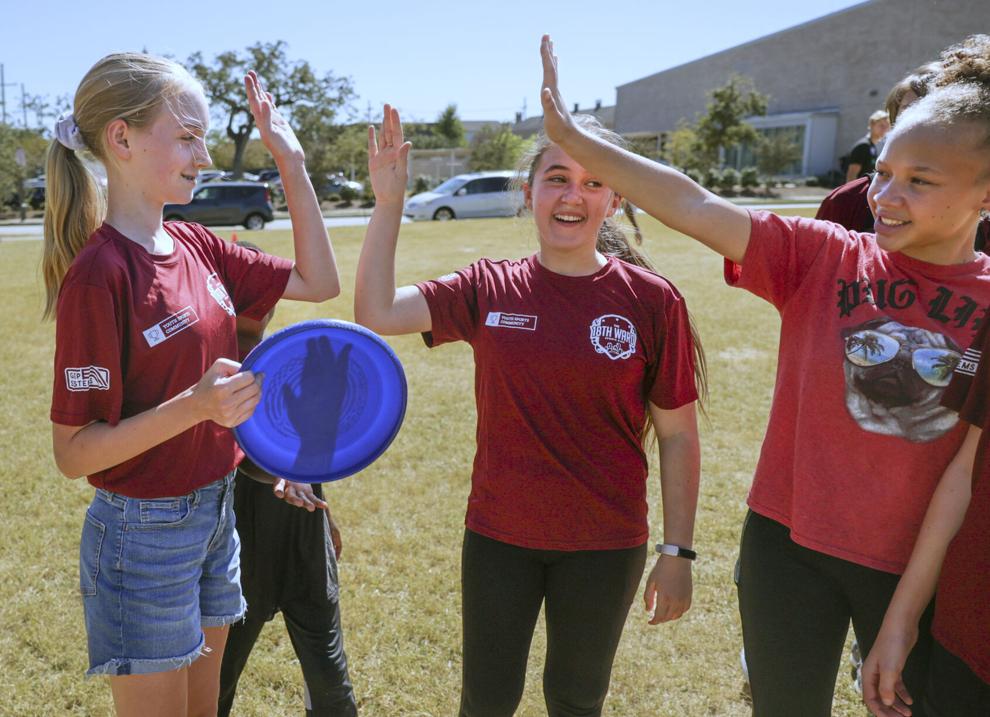 The number of families choosing to homeschool showed a jump following the pandemic. In 2019, there were 13,672 Louisiana students enrolled in homeschool programs approved by the Board of Elementary and Secondary Education.
By October 2021, the latest year available, the number had increased to 16,134, according to the Louisiana Board of Education.
St. Tammany, most in metro area
St. Tammany had the most homeschooling students of any parish in the metro area with 1,064 in 2021. In 2021 it was second in the state, behind Calcasieu Parish, which had 1,239 homeschooling students. Orleans had 414 homeschool students and Jefferson Parish had 583 that year. 
Parents cite a host of reasons for homeschooling, from philosophical differences with school leaders and education plans to fears for student health and safety, including bullying.
Candie Cassard of Bogalusa helped her 15-year-old daughter transition to homeschool after she dealt with bullying issues for almost a year. Cassard said the school gave her daughter an option to sit in the principal's office for an hour each day to avoid them.
Cassard also has an autistic son who she decided to homeschool after learning last year he would have to start taking classes alongside the general student population. "I know my son could not handle a classroom with 27 other kids," she said.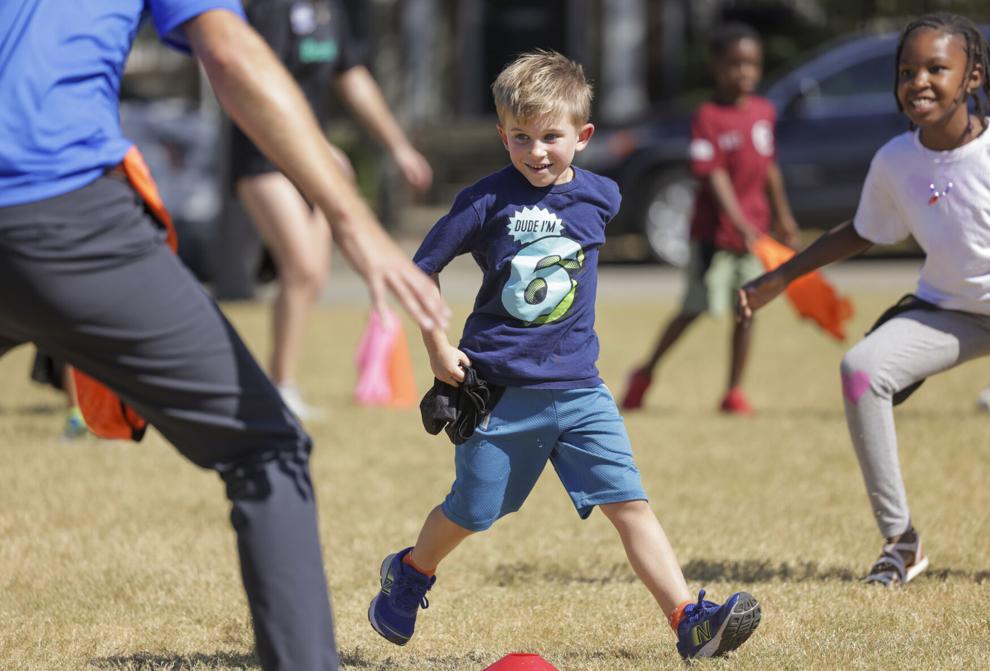 Homeschool has been particularly alluring for some parents of special needs students, such as Buras, who said the traditional school setting was overwhelming for their child.
Tasha Buras' 10-year-old son, Landon Davila, struggled with Attention Deficit Disorder and mild autism for years while enrolled in school in St. Tammany Parish. "He always struggled with school and during his last year, he dreaded going at all," she said. Virtual learning during the pandemic only exacerbated things.
Buras said she was frustrated by the lack of care and organization put into the virtual program, and thoughts that her son needed to be taught in an individualized setting to address his needs lingered.
"I never understood the logic of teaching the same lesson to a classroom of 25 different personalities in the same way," she said.
Lesson flexibility
Some homeschool families pay for an online curriculum and parents say their children can learn at their own pace with flexibility to structure the school day around their lives.
"We set the rules for our school. Some days we need a break and we can take it. Some days we work more than we need to," Buras said.
Parents say kids spend time on lessons until they "get it," rather than having to focus on test scores and other learning measurements.
All school districts require annual LEAP testing to determine next grade readiness. Before 2019, 40% of Louisiana students were held back a grade for failing the test.
For Board of Elementary and Secondary Education approved home study programs, state testing is not required and families decide student's grade levels. High school diplomas carry the same weight as non-public school diplomas and are recognized by all public colleges. 
Students are also eligible for TOPS scholarships, based on ACT scores.
'Real-life experiences'
The Butlers said prior to homeschooling, they believed the current education model was draining their children's creativity.
"Homework, projects, lots of book work and lots of tests, but no real-life experiences," said Ashley Butler.
Parents say a major challenge to homeschool is that kids sometimes worry about missing out on friendships or experiences like school events.
Some days Buras' mental health wanes. "I wear many hats. It's a journey to set boundaries with my children so that I could properly care for me while caring for them."