Outfitting Your Child for School 
3 min read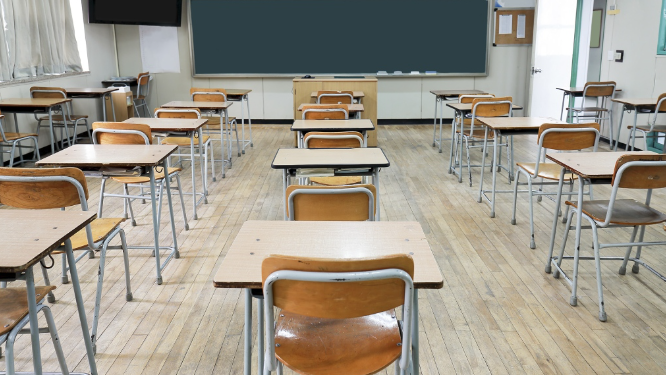 Getting your child ready for the new school year can be a costly affair involving numerous shopping trips and a lot of anxiety. However, with a few sensible tips, you can make this process relatively stress-free. We look at how you can get this task accomplished with minimum fuss.
Budgeting for School Necessities
The costs of schooling can be daunting to many parents, and they usually plan for it with a special budget. Statistics show that it costs parents $164 for stationery, $65 for books, and $26 for sporting items. Additionally, they spend $159 on electronics, $134 on footwear, and $49 on health products. 
Clothing costs will account for most of your expenditure and depend on if kids wear a uniform to school or their own clothes. This is more difficult to quantify as each child has their own style. With uniforms, you can usually get at least a few good-quality items in the school's second-hand thrift shop so that not everything must be purchased new. 
School Uniforms
While most public schools in Canada do not require students to wear a school uniform, there are some instances where it is enforced. Schools that do not make uniforms compulsory will still have a dress code, which will vary between schools. Make sure you know what rules apply and that your child has suitable clothing for school.
If students can wear their own clothing, set aside a budget for this and start saving for the following year. Otherwise, allow for a monthly budget. Be sure to include an allowance for sports and gym outfits. Make sure you include your child in shopping for the necessary items, apart from getting the sizes right, as clothing should express a child's preferences and choices, within the dress code.
Discuss the rules with your child before shopping and the budget you have. Then, allow your child to pick out several outfits that you can screen for appropriateness. This gives you the chance to relax while they run around the store. Prepare to repeat this process when the seasons change.
Stationery
For grades one to three, the stationery requirements are simple: pencils, sharpener, erasers, coloured pencils, crayons, pencil case, wash-resistant pen for marking clothes, glue sticks, exercise notebooks, children's safety scissors, book covers, ruler, juice bottle, lunch and snack containers, and a backpack. These Lenovo School Backpacks can contain a student's books, stationery, lunch, and laptop all in one.
In grades four to five, you will need most of the same items as well as pens (blue, black, and red), a calculator, highlighters, a three-hole puncher and reinforcements, art pencils and art drawing book, folders for handing in assignments, A4 hard files, subject dividers, and clutch pencils. Replace the glue sticks with white school glue. Upgrade the pair of scissors to a more age-appropriate pair.
Middle schoolers will have pretty much the same requirements as the previous stage. You will also need to buy ballpoint pens, graph paper, a scientific calculator, a USB flash drive, and a protractor. High schoolers require a geometry set, binder pouches, and multicoloured pens in addition to the basic list and the additions for each stage. 
With a budget and a list of essential items, you can take the sting out of shopping for school items.