Educational Development Corporation (EDUC) CEO Craig White on Q3 2022 Results – Earnings Call Transcript
16 min read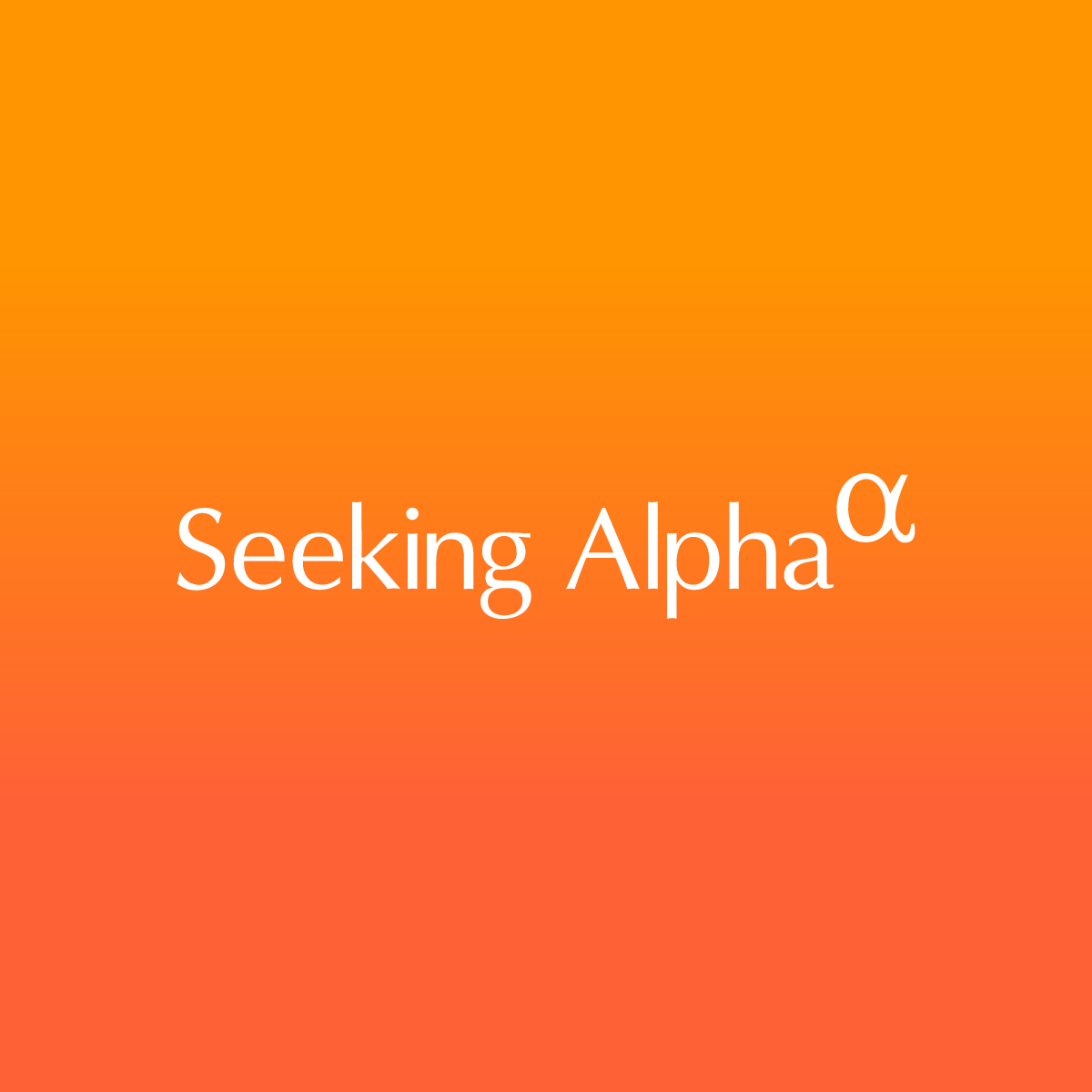 Educational Development Corporation (NASDAQ:EDUC) Q3 2022 Results Conference Call January 6, 2022 4:30 PM ET
Company Participants
Craig White – President, CEO
Dan O'Keefe – CFO
Heather Cobb – Chief Sales & Marketing Officer
Conference Call Participants
David Wright – Henry Investment
Randy Freed – RL Capital
Operator
Thank you for joining the Educational Development Corporation's Third Quarter Earnings Call.
Before beginning the call, we would like to remind you that some of the statements made today will be forward-looking and are protected under the Private Securities Litigation Reform Act of 1995. Actual results may differ materially from those expressed or implied due to a variety of factors. We refer you to Educational Development Corporation's recent filings with the SEC for a more detailed discussion of the company's financial condition.
With that, I would like to turn the call over to Craig White, the company's President and Chief Executive Officer.
Craig White
Thank you, and welcome, everyone, to the call. With me today are Randall White, our Executive Chairman of the Board; Heather Cobb, Chief Sales and Marketing Officer; and Dan O'Keefe, our Chief Financial Officer.
Before I turn it over to Dan to go over the financial results, I'd like to recognize what a challenging year has been, probably mostly from a staffing perspective. I'm so proud of the team that we have here at EDC as the team continues to get better and better. We handled most of the staffing challenges very well, predominantly in the warehouse and really didn't miss a beat with the challenging staffing environment out there. We didn't have any outbreaks in the office, have really had mostly a healthy and safe environment here at EDC. So I want to recognize that first.
Now I'd like to turn the call over to Dan O'Keefe, our Chief Financial Officer, to provide a brief overview of the financials.
Dan O'Keefe
Thank you, Craig. Now for a brief overview of our third quarter financials. Our net revenues for the third quarter totalled $45.1 million, a decrease of $21.7 million or 32.5% compared to 66.8% — compared to $66.8 million reported in the third quarter of last year.
Earnings before income taxes for the third quarter totalled $3.6 million, a decrease of $2.2 million or 37.9% compared to $5.8 million reported in the third quarter of fiscal 2021. Net earnings totalled $2.6 million compared to $4.3 million, a decrease of $1.7 million or 39.5% from the third quarter last year. Earnings per share totalled $0.31 compared to $0.51, down 39.2% on a fully diluted basis.
That concludes the report for the third quarter financial results, and I'll now turn the call back over to Craig.
Craig White
Thanks, Dan. A couple of items I would like to begin with today that you may have heard from me in the last couple quarterly calls and at conferences and whatnot. The COVID pandemic affected most businesses in the world, either positive or negative last year, and our company was no different. Fiscal 2021 was normal year for us. Along with the initial surge in sales from the pandemic last summer, we experienced an increased demand for non-traditional income opportunities from parents that were looking to supplement or replace pre-COVID income streams.
These factors or pandemic-related issues drove our revenues to record levels last year.
Our fiscal third quarter is typically our largest sales quarter of the year due to the seasonality of the business. This year's third quarter sales were more in line with pre-COVID years, and that's why we've presented our most current pre-COVID year comparison in today's press release. While our third quarter revenues are down significantly from the third quarter of last year, they are up over pre-COVID levels, primarily due to our increased publishing division sales and the impact of our UBAM division's increased consultant count. We see both these contributors continuing to drive sales in fiscal 2022 and into fiscal 2023.
So in the last couple of quarterly calls, I said we had an incredible, unusual year, and while we're still facing unusual factors, the pandemic is not gone, we kind of had this in and out of school, in and out of work and all those things. It's just an incredibly challenging year to compare to.
So let me next turn it over to Heather Cobb, our Chief Sales and Marketing Officer, to discuss our sales.
Heather Cobb
Thanks, Craig. During our third quarter we continued to experience an increase in our Publishing division sales and a decrease in sales from our UBAM division when compared to last year, in the throes of the pandemic.
Our Publishing division sales increased 44% to $3.7 million in the third quarter due primarily to the return of business from customers that were temporarily closed last year due to the guidelines published by local authorities. In addition, our Publishing division has added several new customers and experienced growth with existing customers that are driving this division sales to record levels in fiscal 2022.
Our UBAM sales declined 35% to $41.4 million in the third quarter of fiscal '22, primarily due to the anomaly that last year was. During last year, we experienced unusual growth in our active consultant count that began in the summer of 2020 and peaked at around 60,000 in November last year. This growth in active consultants drove our revenues to record levels during fiscal '21.
Throughout fiscal '22, we've seen our active consultant count decline due to consultants returning to full-time work as the drain on parents available time navigating — associated with the continued pandemic and their children's returning to school. The recurring obstacles of new strains of the pandemic impact our consultants' available time to run their business.
But while our consultant counts have declined, they are certainly above the pre-pandemic levels that Craig mentioned and our consultants are still having success, generating sales, earning commissions and building their business. This was evidenced during this third quarter as our active consultants generated similar sales and commission per consultant to the third quarter of last year and the pre-pandemic third quarter of fiscal 2020.
These sales and commission results give us support that our existing consultants are experiencing a consistent level of success as they achieved without benefiting from the increased demand that occurred in the early days of the pandemic, most noticeably in that first and second quarter of fiscal '21.
In addition, we continue to introduce new technology-based tools to help our consultants be more successful in reaching new customers and expand their recruiting and business building efforts. We believe that this will help retain the current consultants we have as well as recruit new people to the business.
Two upcoming enhancements that we expect to roll out in the next 3 months include upgrade to our platform with additional features that will improve our new consultant experience as well as our new e-commerce platform. We delayed rolling out that e-commerce platform in the third quarter of this fiscal year because our internal team as well as our top level leaders had valuable input to make that platform even better. These new technologies are expected to have a positive impact on both new consultant experience, customer experience as well as the sales and commissions earned by those new consultants during their initial period with the company.
With that, I'll turn the call back over to Craig.
Craig White
Thanks, Heather. One other impact you see from our recently published financials is our continued high levels of working capital. We have increased inventory levels and increased working capital borrowings. These increased levels are temporary and will rebalance as we turn inventory into cash over the next few quarters. As inventory turns to cash, we will pay down our borrowings and expect to be back to a more normalized working capital within the next year.
And the good news is that the cost of carrying this inventory is less than the current replacement costs given the unusual ocean shipping challenges that are occurring.
One of the other highlights for our third quarter was our strong pretax profit levels. Our pretax profit as a percentage of net revenues totalled 8%. These pretax results on lower revenue levels than the third quarter last year reflect the strength of our business model and the management's attention to cost containment.
We are excited to see the rebound from certain sales channels that were negatively impacted by the pandemic, including sales through school booth fairs. While this started to return this year, the new versions of the COVID-19 virus has stalled the return of this income stream, the return of booth and fair booths, which also continue to be impacted by the new COVID-19 variants. These 2 sales channels combined for about $30 million of the business that we expect will be returning to us in future quarters. We saw evidence that they were kind of starting to come back and then again with this new variant kind of shut those things back down a little bit.
So I can expand on any of those points. But at this point, we want to open it up to questions from our investors.
Question-and-Answer Session
Operator
[Operator Instructions] Your first question comes from the line of David Wright from Henry Investment.
David Wright
Is your inventory higher than you'd like it to be right now?
Craig White
Absolutely. No question. I've had — I'm glad you asked — well, do you have a follow-up question or can I answer that one?
David Wright
Please do.
Craig White
So I was asked — I've been asked every phone call with investors, every investor conference, absolutely, our inventory is a little bit high. While we didn't expect to increase sales 80%, 50% or maybe even 10% to 15% this year, last third quarter was a disaster as far as inventory levels. So we ramped up our inventory levels, which we purchased in January, February, March. And we are just now receiving that in the September, October, November time frame. We have not actively purchased any new backlist title inventory in 6 months.
The only inventory purchases that we've made in the last 6 months are new title inventory, which, as people know, is the lifeblood of a sales organization. So while there is some silver lining to that, as I mentioned in the script, we mostly — not completely, but we largely missed all the chaos that is the supply chain right now. We saw our container costs coming from China go from $5,000 to sometimes $35,000 a container. And so while we were over-inventoried, we largely missed all of that increase in cost and the delays coming from China. So yes, we're over-inventoried.
It helped us get through a tough time, but none of it is obsolete. It will all sell. And over the next 4, 5 months, we expect that to sell down, turn it into cash, and we'll be in great shape by next summer or third quarter.
David Wright
Right. So with your — just looking historically, your fourth and first quarters — well, your fourth quarter is typically your slowest quarter and your first quarter is only a little better. So what — where would you like inventories to have been at November 30 based on current business conditions?
Craig White
Yes. For the current sales levels, probably $45 million to $50 million would have been a more appropriate level. I think we peaked at $70 million or just slightly north of $70 million. So we have about $20 million to $25 million too much inventory. But again, we're not actively purchasing except for new titles, and we'll sell that down over the next couple of quarters.
David Wright
Okay. And then the other thing that I wanted to ask here ties in with the cash flow. Cash flow from operations through the first 6 months was positive $12.4 million, it's now negative $7.4 million, which means it's $119.8 million in the third quarter. What — do you think the fourth quarter is going to generate positive cash flow from operations?
Dan O'Keefe
Craig, do you want me to address that?
Craig White
That would be great.
Dan O'Keefe
Okay. Yes, David, that's a good question. As you mentioned, the first — the fourth quarter is typically not our biggest quarter of the year as far as sales. But we do — we're not going to be — we don't expect to increase inventory. When we look at cash flow from operations, there's really going to be 2 things — 3 things driving it.
You're going to have your income from the business, which is going to be positive. And then you're going to have your change in inventory and your change in accounts payable, which are going to be the other 2 major drivers of that. And we don't see inventory increasing so that shouldn't negatively impact our cash flow from operations. AP will be coming down a little bit, though, because we do have some payables coming due, so that would be the other element there that — we're still in the fourth quarter and only in the first month of it. So I don't want to make a commitment that it's going to be cash flow positive.
But I mean those are the only 3 elements that are really going to drive it. And as you said kind of, David, when you started your question, our fourth quarter is typically not the biggest of the year. So it's not going to really see a lot of impact on inventory dropping. We see that being bigger in the first quarter of next year in the April — March, April, May quarter because that's when we have our second largest quarter of the year. That involves our — the Easter holiday, and we have a lot of school activities associated with that quarter of March, April and May.
So we expect to see a bigger dent in our inventory coming down in that first fiscal quarter and then also in the second fiscal quarter and third fiscal quarter, as Craig was saying. So as Craig mentioned earlier, we're $25 million more in inventory than normally be had more predictable last 24 months, but there's some positive elements being a little over inventoried right now. And that's the fact that the replacement cost right now is much higher than our carrying cost of inventory. And so we feel like we're a little heavy on inventory and our working capital position, but it will be corrected here over the next 3 quarters.
Craig White
Thanks, Dan. It seems like an appropriate time also to mention that we have very solid relationship with our bank, and their involvement and support of our business is very strong. So that's a positive as well.
Operator
[Operator Instructions] Your next question comes from the line of Randy Freed from RL Capital.
Randy Freed
I'm not sure who this question could be directed to, but it's probably either Craig or Dan. I'm looking at the table in the earnings announcement near the beginning where you talked about the average number of consultants and then the net revenue and the net earnings after tax profit percentage. And I'm trying to reconcile in my own mind some of the statements you made a little bit past that in the next paragraph or 2 and a couple of statements you made on this call, where you said that you're happy with the strong pretax profit level and you're very happy with the cost containment.
So when I'm looking at this table here for the current quarter and I'm comparing it to the one from 2 years ago, I see after-tax profit margin of 5.9% versus year ago was 6.7%. And I see the net earnings down just very slightly compared to the one from 2 years ago, even though the sales were up about 10%. So that's the problem I'm having in my mind reconciling sort of what's going on. I was wondering if maybe something happened this quarter, there was an unusual expense or something, and I'll quiet, let you talk.
Dan O'Keefe
Yes. Craig, if it's okay, I'll take that one.
Craig White
Yes, go ahead. I have some things to add to, but go ahead.
Dan O'Keefe
Okay. So a good question, Randy. Third quarter typically our biggest quarter of the year and highest profit percentage of the year because you're spreading your fixed costs, obviously, over a bigger revenue base. And so the difference between pre-COVID if you look at those profitability percentages now is really dealing with a little — a different freight cost on our outbound freight is the biggest impact. We have a contract with our small parcel carrier.
And COVID occurred last year, they started implementing 2 different layers of surcharges. One was a peak season surcharge and the other one was a — just an unusual holiday season on top of the peak season surcharge. And so we've kind of had to bear some of those costs, and they've hit our bottom line here in the third quarter of this year that weren't in place pre-COVID. And so that's what you see. The other thing I would like to point out to you is that if you can look at the year-to-date numbers, you can see our year-to-date numbers for this current year after tax were 6.7% in the table there, and then the pre-COVID numbers are 5.5%.
So while we've had some holiday season peak surcharges this year and even last year, overall, the peak season surcharges haven't hurt us. And we've implemented some rate increases this year that have actually helped us generate the after-tax margin of 6.7% year-to-date.
Craig White
Yes. Let me add to that, we kind of internally use pretax profit as a KPI. And so we had a very challenging September actually. That seemed to be the most chaotic as it related to the pandemic as kids were kind of going back to school. We seemed to be coming out of the pandemic with people going back to work.
So there was a little bit of chaos. September was not good. And then we followed that up with October with our best pretax profit that I remember in years. And then November, we did a lot of promotions with some free shippings and things, but it was still a very solid pretax profit.
So we're — like we're saying, the sales are way over third quarter — or not way over, they're over third quarter 2020 and considerably lower than last third quarter, but we're maintaining good pretax profit level.
Randy Freed
Okay. I did notice what you said, too, about the 6.7% versus the 5.5%, but that sort of brings me to the question, if you look at the fiscal year-to-date for the sales from 2 years ago versus this year for the first 9 months, it looks like it was up about 28% from 2 years ago for the first 3 quarters added up. But this year, it was up about 10% or 11%. So I did notice that, too. So it looks like — I mean the sales are higher, but they're not as high in the whole fiscal year as a percentage.
Craig White
Well, that's not exactly accurate. 1.2% on the 5.5% is more like 23% or 24%. So it's not 10% or 11%, it's about 20%.
Randy Freed
No, I was talking about the sales — I'm sorry, the net revenue is what I was talking about, I'm still in that same table.
Craig White
Okay. I thought you were talking about the after-tax profit, I'm sorry.
Randy Freed
No. That's fine. Let me just ask one last question. So you're talking about strong pretax profit levels, et cetera, and I know you really can't project this at all. But for the next fiscal year, which I guess talking about March 1 of this year or 12 months after that. I mean you've talked a lot about efficiencies and things like that. Do you have any idea or do you think the pretax or the after-tax profit levels are going to be sort of consistent? If you look at this whole table here, you can see no matter what we're talking about, they're pretty consistent, right, between 5.5% at the worst and 6.7% at the best, just looking at this table, which I know there's different columns there. But do you sort of project that as being roughly the same? Or do you think that potentially could increase in the future?
Craig White
Yes. I think you probably recognize kind of our model, and we have 25% to our business. So we're hitting 8% to 10% and maybe a little bit north of 10% on a pretax profit, but the changes of getting much higher than that are challenging. I think it's going to be very consistent. What I will add is that we could have been more efficient this third quarter this year because the staffing challenges were crazy.
We hired roughly 300 people, and about 30 of them starched. So that time and effort to train people for them to leave at lunch and never come back or not come back the second day or all of those factors, we could have been a little more efficient this year, even this third quarter. So — but still, I expect them to remain consistent. Yes.
Randy Freed
Okay. That's what I was hoping you'd get into a little bit of what you just said that there was a lot of challenges this quarter. And like you said, with staffing and people not coming back. And then what Dan already talked about with the freight costs and the peak season surcharges. So thank you for that information.
Operator
There are no further questions at this time. Presenters, you may continue.
Craig White
Okay. Great. So while we're not ecstatic about what has been so far this year, we are encouraged and happy. We're considering ourselves still in the growth mode, if we're comparing to the last normal year. We've had 2 very unusual non-normal years that were — our growth pattern of about 30% to 40% over the same time period in calendar 2019. So
we have nothing but good forecasts. We're looking forward to this next year. While we're not ecstatic, we're still pleased with what we've accomplished. So we appreciate you all joining us, and talk to you next time. Thank you.
Operator
This concludes today's conference call. Thank you for participating. You may now disconnect.