Why Chinese Soccer Is Still Waiting for Its Golden Generation
7 min read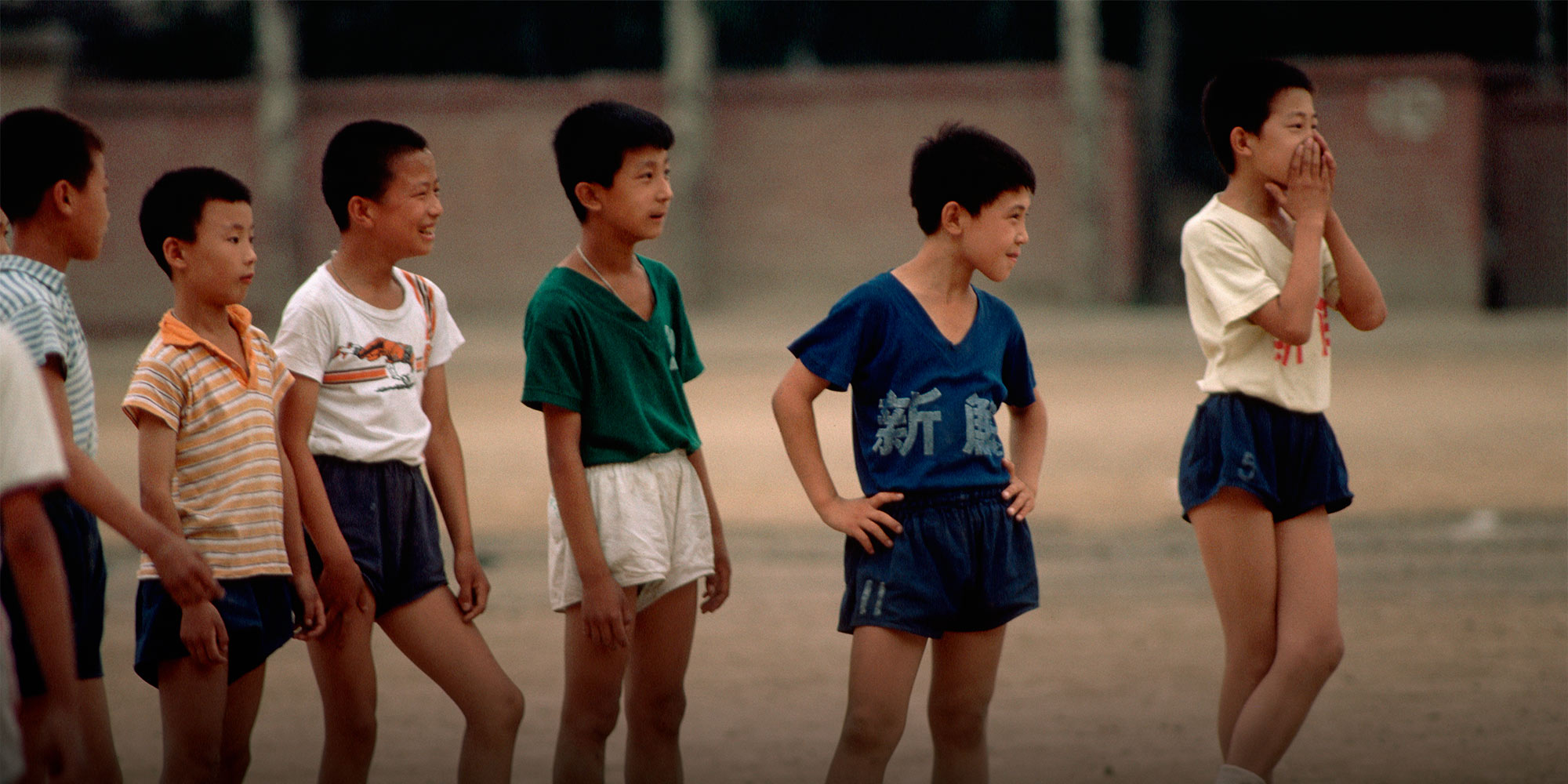 When the final whistle blew at Mỹ Đình National Stadium in Hanoi on February 1, the first day of Lunar New Year, the fans in attendance could hardly believe their eyes: Vietnam 3, China 1. If it weren't for a garbage-time goal, China would have been shut out by a team it had never lost to before. As it was, pandemonium enveloped the stadium as Phạm Minh Chính, the Vietnamese Prime Minister, distributed red packets to the home side.
Pandemonium erupted on the Chinese internet, too. It was a deserved win for Vietnam but a nightmare for Li Xiaopeng, who had been introduced as Team China's new head coach just five days prior. Chinese soccer fans could only watch in disbelief as their team made the Vietnamese look like circa-2009 FC Barcelona. It wasn't just this match; the team's performance in the current qualifying cycle has been disastrous. Prior to their humiliation in Hanoi, China only just squeaked by Vietnam — long a regional punching bag — in their first leg.
The Chinese team reacts after a losing a FIFA World Cup qualifiers match against Vietnam in Hanoi, Vietnam, Feb. 1, 2022. Minh Hoang/Getty Images via VCG
To paraphrase an old Ernest Hemingway quip, Chinese soccer declined gradually, then suddenly. It might seem reasonable to expect China, with a population of 1.4 billion people, to be able to field a starting 11 capable of beating, or at least competing with, Vietnam. Chinese fans certainly think so. But the population comparison becomes meaningless if no one in China bothers to take up the sport.
Although never a soccer powerhouse, there was a time when China was competitive at the international level. In the socialist period, Soviet-style sports-industrial fusion was the order of the day, and many top players were drawn from blue-collar professions. Li Fusheng, a goalkeeper who famously saved a penalty against Kuwait in the 1982 World Cup qualifiers, was a riveter for the Dalian Shipyard team before being scouted by a more prestigious squad.
At the time, sports offered ordinary Chinese a path to a better life. This was true of students as well as factory workers. In 1964, Beijing organized a soccer league for primary school students, and talented players were recruited to local soccer academies for further training. During the chaos of the Cultural Revolution, those who made it through the academy system and onto a team's roster were exempted from the duty of laboring in the countryside — a powerful incentive for the families of the era.
By the late 1970s, China's men's national team was, if not dominant, at least respectable. A World Cup birth always seemed within reach, and though the breakthrough wouldn't come until 2002, a number of players on that team had ties to the Soviet-style factory-to-academy pipeline.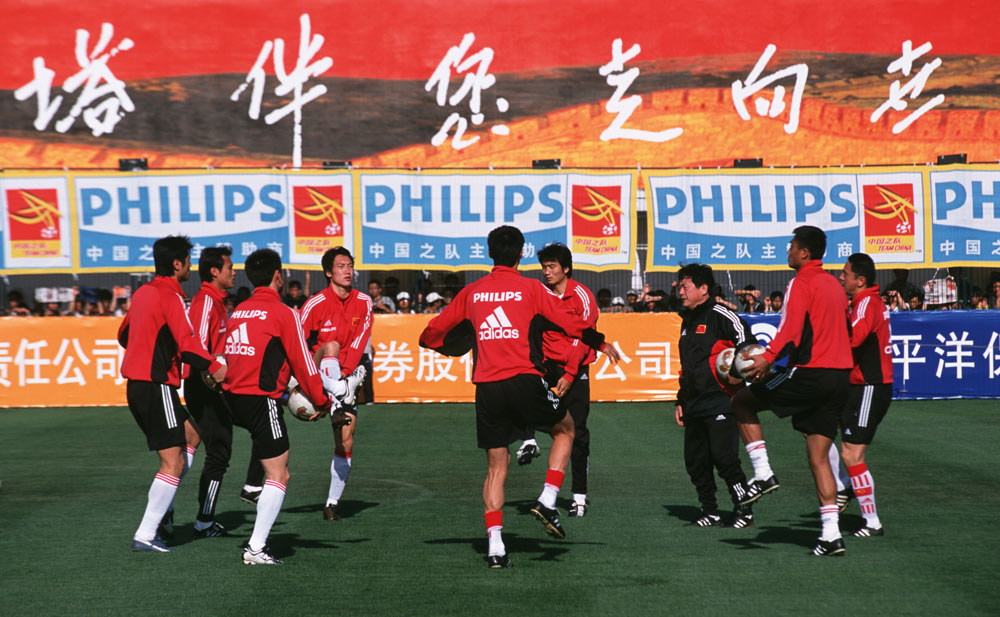 The Chinese national team prepares for the 2002 World Cup in Kunming, Yunnan province, April 1, 2002. Peter Charlesworth/LightRocket via VCG
Yet it would be a mistake to romanticize this era of Chinese soccer. In 1978, the Beijing Football Team club visited Japan as part of the country's opening-up to the world. Other Chinese teams soon followed suit. What the Chinese players saw in Japan impressed them; the youth teams they played not only had better jerseys and boots than they did, but they were also tactically superior to teams back in China.
The country's soccer officials, however, dismissed the reports brought back by players and coaches, in part because they couldn't bring themselves to believe just how far behind China had fallen after decades of isolation.
Despite official complacency and inadequate funding, Chinese soccer continued to make progress throughout the 1980s. In 1985, the capital's top soccer coaches were recruited by the Beijing Sports Science Association and tasked with designing a blueprint for training a new generation of players. Tournaments were organized at the university, middle-, and primary-school level; official school teams were set up; training syllabi were written, tests were conducted, and exam standards were created. Experienced coaches were assigned to oversee every level of the sport. By 1988, a new "primary school-academy-professional team" path was formally established.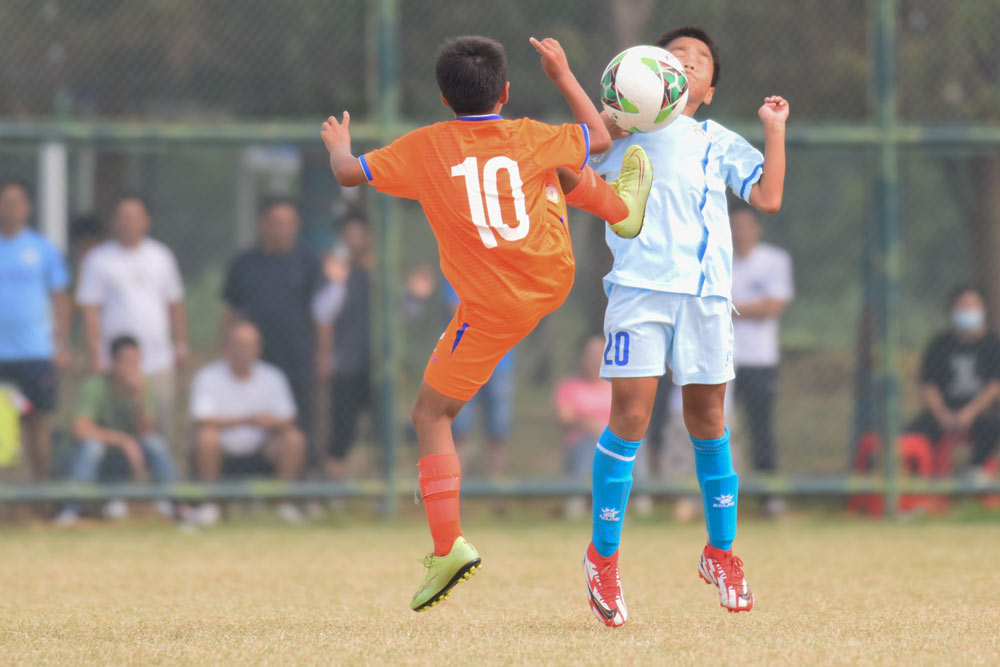 Sports school students during a soccer match in Suzhou, Jiangsu province, Oct. 7, 2021. Guan Yunan/VCG
Satisfied with the experiment's progress, the Beijing Municipal Sports Bureau trumpeted the initiative as something that could to be copied by other sporting authorities nationwide. For all the progress it represented, however, the program also introduced a more hierarchical management style to the country's formerly diffuse soccer system, while doing little to address chronic funding shortages.
As it turned out, few kids were interested in the new school-to-academy pipeline anyway. In the early 1990s, a research group led by An Tieshan of the then-Beijing Institute of Physical Education found that, as of late 1990, only 10,000 kids between the ages of 7 and 16 were undergoing regular soccer training in major cities. The northeastern port city of Dalian, home of the above-mentioned goalkeeper Li Fusheng, led the pack with 2,000 players, while Beijing and Shanghai had 1,000 each. In some cities, researchers found zero kids on the field.
A key problem with the "school-academy-professional team" system was that pupils not enrolled on the soccer team were forbidden to use the school fields, while those who were on the team often struggled to balance their playing responsibilities and schoolwork. Corruption was on the rise, too, as age and school registration details were routinely forged to obtain an advantage. The system eventually collapsed in the early 1990s as China moved to marketize its soccer system in line with the rest of its economy.
In 1994, a new professional league was formed, and the league's clubs soon took over the country's youth academy system. Beijing Guoan, for example, set up a youth team and three academies in 1996 alone. The hype surrounding the new pro league helped lure a new generation of kids onto the pitch. By 1998, there were 11 soccer academies affiliated with Guoan in the capital, with over 1,000 students in total.
But teams soon ran into the same old problem: There were simply too few kids playing soccer to sustain teams' ambitious expansion plans. Meanwhile, many academies operated in a speculative way that emphasized increasing enrollment over improving the quality of training, which frustrated parents. In 2000, a joint recruitment program by Guoan and local Beijing academies set a goal of recruiting thousands of new players. They received a little over 300 applications, only around 100 of which were deemed qualified. The soccer academies started losing money, and the number of academies affiliated with Guoan was cut down to four.
When the men's team successfully qualified for the 2002 World Cup, it briefly ignited a soccer craze, renewing parents' interest in the sport. But rather than validating Chinese soccer's training paradigm, it further highlighted the system's weaknesses. Unprepared for the wave of new applicants, fierce competition and poor regulation fostered an environment conducive to corruption. The country's outdated recruitment metrics, which emphasized quantitative criteria such as height and straight-line speed over ball skills, didn't help either.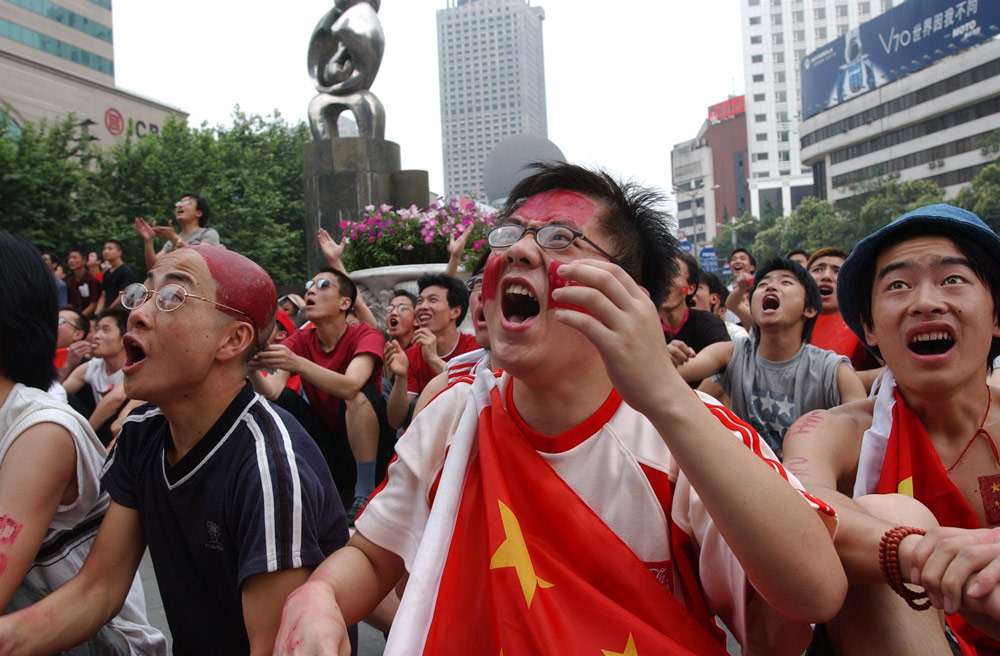 Fans watch a World Cup match in front of a large LED screen in Chengdu, Sichuan province, 2002. VCG
That's not to say there were no bright spots. At the start of the 2010s, Guangzhou Evergrande, owned by the once-towering property developer China Evergrande, pioneered a new training model. After buying the scandal-plagued team in 2010, China Evergrande invested modern training methods, balancing professional management with the need to ensure pupils didn't fall behind in their schoolwork, a common concern among parents weighing whether to bet their kids' futures on a career in sports.
Thanks in part to its successful academy, Guangzhou Evergrande won eight top-flight championships in nine years, along with two continental titles. The system also contributed key players to the Chinese women's national team.
Then it all came crashing down. Unfortunately but not surprisingly, China Evergrande turned out to be a house of cards, and the collapse of the country's real estate bubble has left both the club and its once-promising academy model in limbo. Its downfall also confirmed families' worst fears about the risks of allowing kids to pursue a soccer career.
With the country's top pro league in chaos, China's soccer authorities are reportedly mulling over the idea of sending a youth team to play in the French youth league. But as the Chinese idiom goes, a general cannot be picked from the rabble. If China has only 1,000 kids playing soccer, its first priority has to be getting that number to 10,000, not identifying the top 11 of a mediocre lot.
That runs counter to the approach preferred by soccer officials in recent years. The sporting bureaucracy wants quick results, which can be used to justify moving up the ladder. But soccer titles require patience. There's no going back to the era of Soviet-style factory teams, and the past three decades of ambitious short-term reforms have done little to convince families that a soccer career can be a viable future. What Chinese soccer needs now are steady hands — and realistic goals.
Editors: Cai Yineng and Kilian O'Donnell; portrait artist: Wang Zhenhao.
(Header image: Boys line up for soccer practice after school in Beijing, 1983. Bettmann Archive/VCG)