The Best Educational Toys, Games and Media for Kids and Teachers – 2021 |
3 min read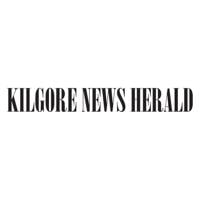 APTOS, Calif., Dec. 15, 2021 /PRNewswire-PRWeb/ — Academics' Choice today congratulates all winners of the Fall 2021 Academics' Choice Awards, a prestigious seal of educational quality, reserved only for the best mind-building media and toys. The winners include teacher-approved, brain-boosting products from Scholastic, VTech, Educational Insights, SAM corporation, Ningbo Mideer Toys Co., DMAI Animal Island Learning Adventure (AILA), FoxMind Toys & Games, SimplyFun, Vijua, Ashe Books, Think Tank Scholar, Make-A-Fort, Plus Up, LLC, FlowLab, BYJU'S FutureSchool, Project Learning Tree, Help Me 2 Learn Company, KneeBouncers LLC, hand2mind, Learning Resources, LeapFrog, and more! The full list of winners is posted online at http://www.academicschoice.com/2021.
The Academics' Choice Advisory Board consists of leading thinkers and graduates from Princeton, Harvard, George Washington University, and other reputable educational institutions. Product-appropriate volunteer reviewers, combined with the brainpower of the Board, determine the coveted winners. Entries are judged by category (i.e. mobile app, toy, book, website, magazine, etc.), subject area, and grade level, and evaluated based on standardized criteria rooted in constructivist learning theory.
"Super Star by Help Me 2 Learn is honored to have been awarded the Academics' Choice Award for 'Numbers – Counting'. We appreciate that Academics' Choice recognizes outstanding educational products that are so important to the development of education for kids. Thank you Academics' Choice for all your support and thank you for the kind words from your reviewers – we look forward to continuing our mission to make education fun and engaging! We appreciate Academics' Choice for helping us spread the word about 'Numbers – Counting' and how 'Kids will Love Learning with Super Star'" – Dan Sheffield, Director, Help Me 2 Learn Company
"As a family-owned start-up business, the Academics' Choice Award brings credibility to our positive parenting device and gives parents the confidence that Goodtimer works as advertised and that not only will parents, caregivers and teachers love it, so will kids! We appreciated the quotes you shared from your testers, which made us feel like you really put Goodtimer through its paces and that it excelled for you! It's very clear your testers opened the samples we sent, read everything we included and appreciated the details we baked into our product. Thanks for doing such a thorough evaluation job for us!" – Adam Ashley, Founder and CEO, Plus Up, LLC | Goodtimer
Many of the products that are evaluated by the Academics' Choice Awards team are donated to a variety of worthy charities including the Kids In Need Foundation and the Toys for Tots Foundation.
About Academics' Choice:
Academics' Choice helps consumers find exceptional brain-boosting material. Academics' Choice is the only international awards program designed to bring increased recognition to publishers, manufacturers, independent authors and developers that aim to stimulate cognitive development. A volunteer panel of product-appropriate judges, including parents, educators, scientists, artists, doctors, nurses, librarians, students and children, evaluate submissions based on educational benefits such as higher-order thinking skills, character building, creative play, durability and originality. Only the genuine "mind-builders" are recognized with the coveted Academics' Choice Awards.
Press Contact
Stephanie Howard
Academics' Choice Awards
888-392-6643
Media Contact
Stephanie Howard, Academics' Choice, +1 (888) 392-6643, [email protected]
SOURCE Academics' Choice