Opioid treatment clinic near Sonora Elementary School causes concern among staff | News
4 min read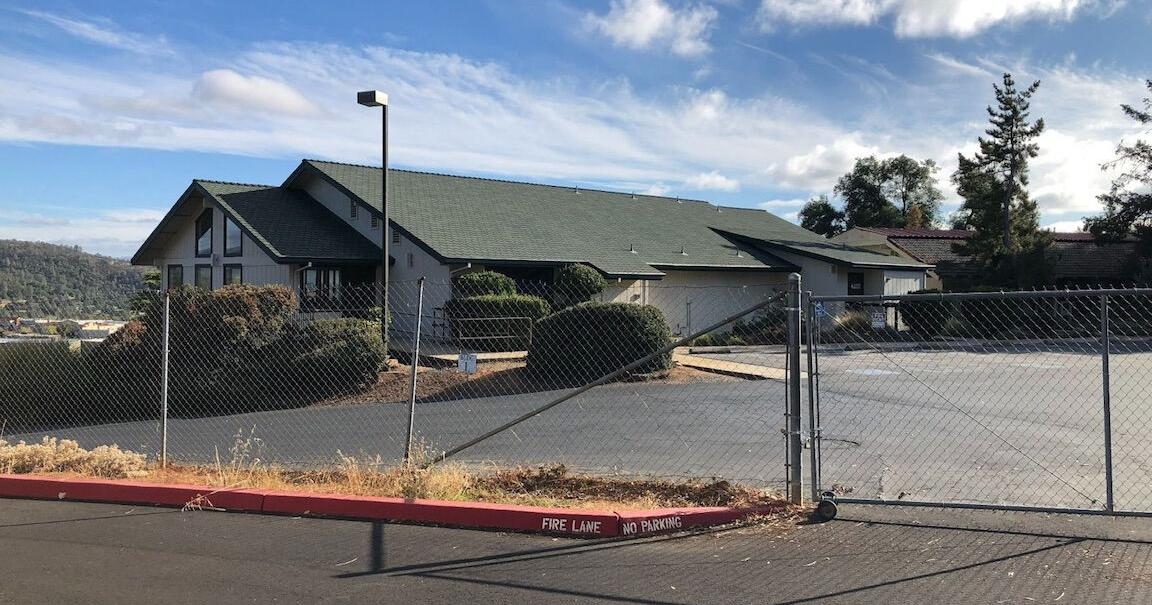 A new Sonora clinic offering medication, therapy and treatment for those dealing with opioid addiction is slated to open in March on Pauline Court — a stone's throw from Sonora Elementary School. 
The treatment center is a welcome presence to some, but a concern for others in the community. 
"I see it as a benefit to the community," said Dr. Eric Sergienko, health officer for Tuolumne and Mariposa counties. "We have people in our community who are addicted to opioids. What we know is it is a facility to help people maintain sobriety, to keep people off drugs."
It would be run by a company called Pinnacle Treatment Centers, which acquired another California-based company called Aegis Treatment Centers early last year to allow for the expansion of the business to the West Coast, according to the Pinnacle's website.
Aegis, founded in 1982, is billed as a leading provider of outpatient opioid treatment programs, offering counseling and medication-assisted treatment (MAT). There are currently 35 facilities throughout California, including locations in Ceres, Lodi, Fresno, Manteca, Merced, Modesto, Stockton and Tracy. 
Treatment at the area clinics can include residential/inpatient rehabilitation; intensive outpatient program; partial hospitalization; recovery houses; counseling; group therapy; medically assisted detox; methadone; suboxone and vivitrol, according to Pinnacle.
Sergienko understands the concerns of those who oppose the treatment center's location, but he wants the public to know that it is less of a "methadone clinic" and more like a "medical office."
"People won't randomly be dropping in," he said. "Patients will have to make an appointment. There will be a concierge to monitor the situation.
"People who want to get off drugs, stay off drugs, go to these clinics. I don't see the clinic increasing crime in the area. It's not like what you see on TV."
Tami Beall, superintendent of Sonora Elementary School District, said she's supportive of having an opioid treatment center, just not in the location on Pauline Court near the school.
"I think parents will be outraged. We have students who are 4 years old," she said. "The clinic's location is less than 50 feet from the school."
Officials at the City of Sonora's Community Development Department could not be reached on Thursday for questions about permitting and zoning of the center. A representative for Pinnacle Treatment Centers also could not be reached.
The biggest concern for Beall is the way she found out about the treatment center.
"How come we heard about this second hand?" she asked. "School Counselor Emily Vieira talked to me about it, after a doctor brought this to her attention. Why wasn't I contacted directly?"
According to Beall, a Zoom meeting took place earlier in the week between eight of the treatment center's representatives, as well as one doctor, Tuolumne County Superintendent of Schools Cathy Parker and Sergienko to address the concerns over the clinic's location. 
"They (Pinnacle/Aegis representatives) have no concerns about being close to a school," Beall said. "None."
School representatives asked the company during the Zoom meeting to buy them a $4,500 camera to monitor the situation once the treatment center opens in March, since they don't have a camera in that area, according to Beall.
"I was told our clients are confidential. They said they can't," she explained. "We want to angle the camera at our students, not at their clients."
Though the camera was not an option, Beall said the company did offer the elementary school a concierge service — basically a "security guard" — to watch over the clinic, which will be open 7 days a week, from 6 a.m. to 10 or 11 a.m., she said. 
Beall and the other representatives attending the Zoom call happily accepted the offer of a monitor, she said.
The property on Pauline Court is currently being remodeled, Beall said. 
Clients will have to have a referral from the county Public Health Department, according to Beall, who was told that the program would start small with just 20 people. 
Her concern is that the number of patients seems low and that the company may be trying to "soften the blow." 
Beall's fear is that the patient numbers will get much higher. One concierge to monitor the clinic's clients, as well as her students, doesn't seem like enough security, she said.
The company agreed to hold a virtual town hall meeting at 6 p.m. Nov. 30 via Zoom. Concerned parents are asked to submit their questions for the medical company prior to Nov. 29 (see info box for details).
"This (the treatment center) is definitely a need for our community," Beall said. "They just need to put it some place else."
Town hall meeting information:
Pinnacle/Aegis Virtual Town Hall Meeting via ZoomTuesday, Nov 30, 2021at 6 p.m.
Meeting ID: 860 8313 7170
Submit questions for the meeting by Nov. 29 to: Cassandra Keuning, [email protected] or call 209-532-5491, ext. 4085.