Mobile Learning Game Revenue Surges to $9.2 Billion by 2027 | News
3 min read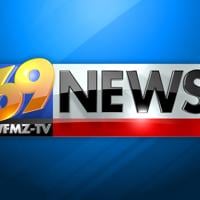 MONROE, Wash., Dec. 9, 2021 /PRNewswire-PRWeb/ — The market conditions for Mobile Learning Game developers competing in the US could not be more favorable. There is very high demand, a wave of intense investment and M&A activity, and significant revenue opportunities in all eight buying segments according to a new Metariverse report called "The 2022-2027 US Mobile Learning Game Market". Consumers are the largest buying segment throughout the forecast period and will be spending $2.5 billion on Mobile Learning Games by 2027.
The five-year compound annual growth rate (CAGR) for Mobile Learning Games in the US is a healthy 18.2% and the revenues will more than double to over $9.2 billion by 2027. Content accounts for just under 70% of all revenues throughout the forecast period. The most significant catalyst is the massive rollout of blazingly fast 5G networks across the US.
The Serious Play Conference (SPC) is the exclusive reseller of both Metaari and Metariverse reports. The new market report can be purchased at:
https://www.seriousplayconf.com/downloads/us-mobile-learning-game-market/
The 2022-2027 US Mobile Learning Game Market report has 320 pages, 28 market forecast tables, and 14 charts. There are four sections in this report: an executive overview with a brief discussion of the primary catalysts, a detailed analysis of the catalysts, a demand-side analysis by eight buying segments, and a supply-side analysis for three Mobile Learning Game products and services. Additionally, there are revenue breakouts for ten distinct types of Mobile Learning Games. Situational games will have the highest revenues reaching over $1.4 billion by 2027.
"Fundamentally new types of Mobile Learning Games have come on the market in the last two years," reports Adkins.. "They are called prescription digital therapeutics (PDT) games if they require a prescription and are called digital therapeutics (DTx) games if a prescription is not required. The growth rate is a healthy 16.5% and revenues will climb to $1.0 billion by 2027."
Over 1,270 developers competing in the US are cited in this report. This will help international and domestic suppliers identify partners, distributors, resellers, and potential merger and acquisition (M&A) targets.
"One interesting new trend is the launch of incubators by game developers," adds Adkins. "In 2021. BYJU'S, Roblox, and Spin Master launched incubators designed to fund third-party learning game developers that make games for kids. Roblox initially funded $10.0 million, and Spin Master launched their $100.0 million Spin Master Ventures (SMV) fund in October 2021. Epic Games launched their $100.0 million MegaGrants program in early 2019. It funds developers "working with its game engine, 3D graphics tools, and open-source software."
About Metariverse
Metariverse (formerly Metaari) is an ethics-based quantitative market research firm that identifies revenue opportunities for advanced learning technology suppliers. We track the learning technology markets in 126 countries. We have the most complete view of the international learning technology market in the industry. Metariverse focusses solely on advanced learning technology research on products that utilize psychometrics, neuroscience, location intelligence, game mechanics, robotics, cognitive computing, artificial intelligence, virtual reality, and augmented reality. For more information about our research, email [email protected]
Media Contact
Sam Adkins, Metaari, +1 360-805-4298, [email protected]
SOURCE Metaari