India to become a $313 billion online education market soon: Report
2 min read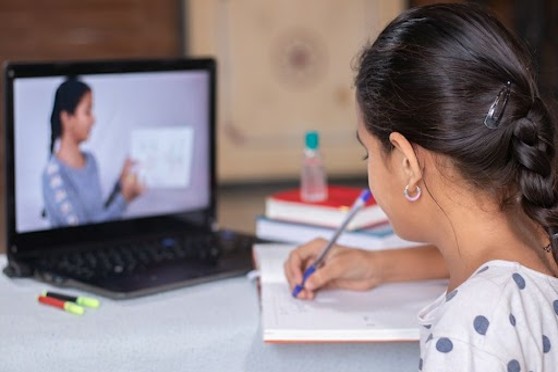 Summary
Report by non-profit Aspire Circle elaborates on 10 disruptive investment ideas that can transform the way Indians receive education
It shows the way forward in building human capital, keeping in mind the needs of the 21st century education and job market
India is poised to become a $313 billion online education market soon, thanks to the pandemic-induced shift to online classes as the chief mode of education, a new report has found.
The report, titled "Investing for Impact: Education, Skills and EdTech", has been released by Gurugram-based Aspire Circle, a not-for-profit forum promoting enlightened social leadership in India through fellowships and research.
The report elaborates on 10 disruptive investment ideas that can transform the way Indians receive education, including skilling and training catalysed by new-age educational technologies. It shows the way forward in building human capital, keeping in mind the needs of the 21st century education and job market.
The 10 ideas that may steer the online education boom in India are:
Technology-enabled K-12 education
Online test preparation platforms-led inclusion and affordability
Supplemental and extra-curricular education
Teacher training and development
Affordable education loan platforms
Gig economy and unbundled microtasking
Affordable student housing
Innovative finance in education and skilling
Micro and alternative credentials for employability skills
Social and emotional learning
According to Amit Bhatia, founder of Aspire Circle, India's education and skills market will grow almost double in this decade — from $180 billion in 2020 to $313 billion in 2030 — while creating five million incremental jobs and impacting 429 million learners.
Investors, entrepreneurs and policy makers will engage with Aspire Circle research based recommendations to help India truly realise its demographic dividend, Bhatia added.
The Covid-19 situation had led to mass school closures, affecting 150 million girls, 90 million among them being left without any learning opportunity whatsoever, informed Safeena Husain, founder of NGO Educate Girls which works to provide education to girls in rural and educationally backward belts in the country.
Husain added that if these girls are given the opportunity to access technology-driven quality education that is also affordable — including the supplementary social and emotional learning, and loan platforms envisioned in the report — that would go a long way in maximising the impact on education.
Aspire Circle's three foundational initiatives include Aspire Young Achievers, a scholarship programme launched in 2008. The Rs 1 lakh scholarship is awarded annually to three young achievers from humble backgrounds under age 30 in the field of sports, art, culture, academics or civil society.
The Aspire Circle Fellowship is a one-year curriculum for CSR heads, foundation heads, impact investors, impact entrepreneurs and NGO heads to inspire enlightened leadership.
In 2020, Aspire Circle launched RISE Interns, which prepares youth as new cadre of impact professionals for an imminent impact revolution with the aim to enhance India's chances of global leadership.
Last updated on 20 Nov 2021