Hallsville ISD elementary school raises more than $5,000 for Angel Tree | News
2 min read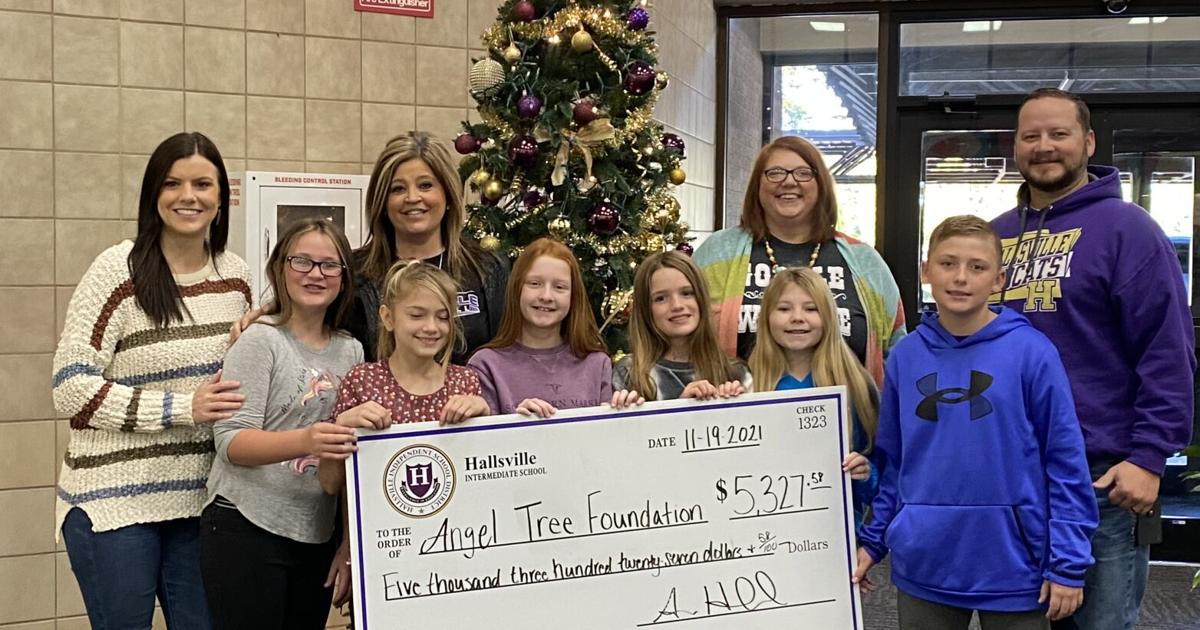 HALLSVILLE — A Hallsville ISD elementary school has raised more than $5,000 this year to contribute to the district's Angel Tree fund, which provides Christmas presents for families in need.
Each November, Hallsville Intermediate School raises money throughout a two-week period known as the "Penny Wars," to donate to the Angel Tree Foundation, which provides Christmas presents to area children in need.
The friendly competition sees jugs for teachers set out front of the school's front office during the two-week period. The teachers who collect the most points from pennies wins.
"Here's how the game works: each family of teachers has their own plastic jug outside of the front office. Students gain points for the class by adding pennies to their jug. Students can lower their opponents' points by adding silver change to the opponents' jug," Hallsville Intermediate School Counselor Victoria Downs said. "The points are tallied each day and announced over the intercom. The next morning, the students are ready to sabotage whoever is winning and also add more to their own jug."
In addition to knowing they bested other classes at the game, the winning team at each grade level wins a pizza.
"We also set a campus goal to raise $3,000, and if we reached that goal, the students would be able to pie our principal, Aaron Hoecherl, and our campus officer, Justin Clark, in the face," Downs said.
The students raised so much, more than $5,300, resulting in both Hoecherl and Clark getting a face full of pie this year.
"This competition is such a fun way to raise money towards a good cause while also integrating math," Downs said. "The Penny Wars has always been very successful, but this year we were shocked at how well it went."
Downs and other staff presented the $5,327 check to Hallsville ISD Special Programs Director Amy Whittle recently.
"We sent emails thanking parents for letting their children raid their couch cushions and cup holders, but parents were calling the school and letting us know that their children were using their own allowance for this fundraiser," Downs said. "I hope our students know how much of an impact they have made on children's lives and how many children will actually be able to enjoy Christmas this year because of them."
In celebration of the above and beyond giving, the winning classes received their pizza and the whole school received popsicles and extra recess time, making a win-win for everyone this holiday season.