15 Misconceptions About Online College Courses
16 min read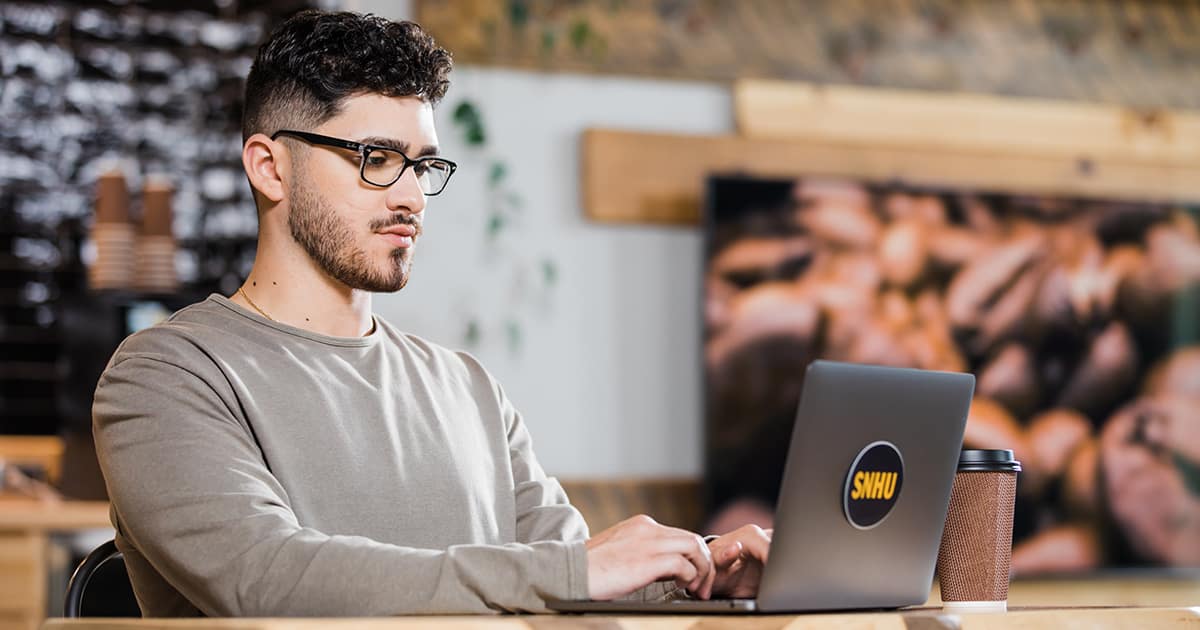 You want to get your degree but just can't see yourself maintaining a rigid schedule where you have to be on campus at specific times each week. Taking college courses online may seem like a good alternative path, but you're not sure. You don't know how online classes work, and you don't want to feel like you're on your own as you learn. 
Here are 15 misconceptions about earning a college degree online that may be on your mind and why you shouldn't let them deter you from advancing your education. 
Misconception #1: I'll be learning by myself
Even though you're not sitting in a lecture hall, or sitting face-to-face with your peers, doesn't mean you'll be learning by yourself. Online faculty are there to coach you through classes, offering context and personal insights, feedback and recommendations. Instead of raising your hand to ask a question or contribute to a class discussion, you'll send a message or create a post.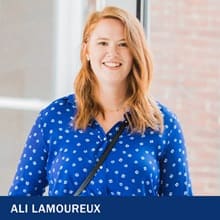 "I've never had a term where professors haven't been communicative," said Ali Lamoureux, a Southern New Hampshire University (SNHU) student earning her bachelor's in healthcare administration online. She was surprised to find instructors at the ready, there to offer help whenever she had questions.
You can also gain mentors in an online format. When two-time SNHU online graduate Kemar Reid '18 '20G was feeling discouraged in his internship, his instructor set up a call to speak with him. "She would have deep heart-to-heart conversations with me," he said. "She would encourage me that I am going to have issues in the future, and I have to overcome them. I cannot let simple problems determine my career."
Depending on your online school's resources, you can also tap into a network of tutors familiar with your course any time of day. "Another huge element that I love about SNHU is they have a 24-hour online tutoring center, which I didn't think would … exist, but it does," said online bachelor's in accounting student Blake Venable. "And I've logged on at, you know, two in the morning and gotten help on homework before, so that's that's been incredible to see as well."
An online writing center can also review your essays with you and offer feedback, helping you pass in assignments with confidence.
Misconception #2: There won't be others there to support my journey
Beyond the classroom, many other staff members are there to help online students in their degree programs. "I was very surprised at the level of support," Lamoureux said. "I know it's a big university, and so I was a little skeptical in the beginning of how often I would hear from my advisor."
From the moment she received her college acceptance letter to now, Lamoureux experienced monthly calls and regular email communication with her academic advisor. "Even if I don't have a question, she'll just email me to check in and see how I'm doing with school mentally," she said.
Online college student support staff can include:
Academic advisors who can keep you on track throughout the program, aiding you as you pursue your goals
Financial aid counselors who can work with you to find the best payment options for your budget
Career advisors who are ready to help you search and prepare for internship and job opportunities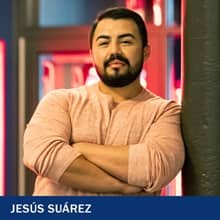 "I thought I was going to do it alone, and, no, SNHU was with me every single step of the way – up to, like, my graduation and beyond," said Jesús Suárez '21, a graduate with a bachelor's in graphic design. In particular, he developed a trusting relationship with his advisor, Chad Payson – someone who he felt was on his side.
When Suárez's father passed away in the middle of a term, he was touched by the level of support he received from everyone, from academic advising staff to his instructors. "They were so supportive and amazing, and they understood that the hardships happened, especially like losing somebody so important," Suárez said.
Misconception #3: I won't feel like I'm part of the community
When you're on a college campus, it can be easy to feel like part of a greater community; you can see it all around you, from inside residence halls to the bleachers of a soccer game. But when you're attending college online, you can still become an active participant in clubs and organizations, and connect with peers and alumni who have similar interests as you.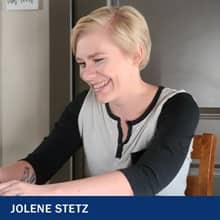 Most classes also require weekly discussion posts that allow you to interact with others in your course. When Jolene Stetz '21 was earning her bachelor's in marketing degree, she and some of her peers would regularly connect about their classwork and personal lives. "Even though I've never met any of my classmates in person, some of them are my friends," she said. 
Some online schools also have a brick-and-mortar campus. At SNHU, online students can visit the Manchester, New Hampshire, campus for events such as Homecoming and athletic games –or use resources like the library. Some online schools also host in-person and virtual meetups that allow you to connect with peers who live near you.
When Derald Wise '14 '18G was earning his degrees online, he discovered many people from the SNHU community lived in his area. "We kind of used that opportunity to … collaborate either on projects or discuss our learning journeys," he said. Wise also discovered one of his instructors lived just down the road. Hoping to break into the field she worked in, he could connect offline and form a mentoring relationship.
Going to school online can also help you join a global community where you could meet people from different backgrounds and life experiences. In fact, 2021 graduates from SNHU represented all 50 U.S. states and 60 countries.
"When I first started online classes, I was a little concerned that I was not going to be able to build those connections with other students, as you may have in high school," Lamoureux said. "I was definitely wrong. It is very interesting … learning where everyone is from and what they do for work and their backgrounds and knowing that these programs spread across such a wide variety of people."
Misconception #4: I'll still need to be online at certain times
If you choose an online program that offers asynchronous classes – classes without set meeting times – you are free to build a schedule that accommodates the other aspects of your life. You may decide to log in and complete your coursework early each morning, late at night – or anytime in-between. With an online degree, you can set your pace each week.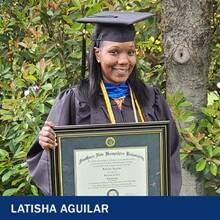 You can also take online college courses with you on the go. "You can study anywhere," said Latisha Aguilar '21, a graduate with a bachelor's in psychology. "I mean, I would be at my children's practices; I could be on my lunch break; I could be, just, outside." 
Whenever or wherever you decide to work, it's important to make a note of deadlines to inform your schedule each week. For example, you may need to participate in a discussion board by each Thursday night, and on Sunday, an essay could be due. While you can tackle these assignments at a time that works for you, you must still be mindful of their deadlines.
You may end up creating a routine that works for you but also leaves room for adjustment when plans pop up. Lamoureux designates certain times of the day to complete her homework. "If I knew I was going to have a busy weekend, I made sure that I added extra time in during the week to complete my assignments," she said.
Asynchronous learning can also be the perfect fit if you find your work schedule changes often or you have other variables in your life. Venable's work schedule keeps him busy, and he sometimes travels to visit clients. "Things are constantly changing in my world, so having a school like SNHU that is so flexible and allows me to work on things at any time was a huge deal for me," he said.
Misconception #5: Short terms = too much work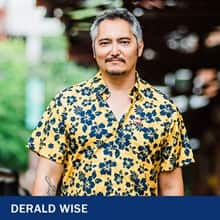 While many traditional colleges and universities operate on a semester schedule, which could equate to classes that are four months long, online schools may opt for condensed terms. At SNHU, for example, undergraduate students take classes that are eight weeks in length, and graduate classes are 10 weeks long. 
Wise, who completed both his bachelor's and master's degrees at SNHU, found shorter term lengths perfect for his attention span and knowledge retention. "You wanted to get in there, learn what you needed to know … and then be able to move on to another subject," he said. 
Misconception #6: It will still take four years to finish my degree
This all depends on your pacing and whether you have any transfer credits that you can bring into your degree program. It's worth chatting with an admission counselor or academic advisor about your timeline and what factors may alter it. 
For example, if you go to a transfer-friendly online school, you may learn your path is a lot shorter than you expected. Or, if you choose to take one course at a time, that pacing can also affect your plan. 
When Aguilar first began her degree online at SNHU, she took one course per term. But, after learning she could accelerate her journey by taking two classes at a time, she went for it. "That's when I made the choice to double up on classes – so I can cut that time in half," Aguilar said. Between her pacing and the number of transfer credits she was able to take with her, she finished her bachelor's degree in about two years.
Misconception #7: I won't actually save time by going to school online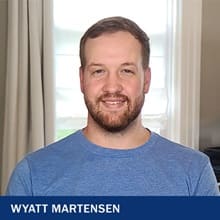 After high school, Wyatt Martensen '21 earned his associate degree at a technical college and found he needed extra time throughout the day to accommodate the in-person experience. "Being on campus was challenging at times because you had to commute there," he said. "You had to find parking, and you had to go to certain classrooms."
Time spent preparing to learn can add up; when you go to school online, it can be as simple as switching on your laptop. 
Even the time it takes to track down instructors can differ between on-campus and online experiences. Instead of competing with peers to get one-on-one time with your instructor after class or waiting for scheduled office hours, you can reach out online. "That's primarily how you talk to your professors, and I found it much easier to reach out to them through email and get answers that way," Martensen, who earned his bachelor's in geosciences online, said. 
What surprised Stetz was instructor response time whenever she had a question about a class or particular assignment. It often took just a couple of hours to hear back. "If that," she said. "I've had (instructors) that would respond to me within 15 minutes, and it made me feel like my time was important, and my schedule was important. Even if I was emailing them at, like, you know, 9 pm at night, they would respond."
Misconception #8: What I learn won't be useful
Online course and program learning outcomes should be carefully crafted with the student and their intended field in mind. As long as you're pursuing or advancing a career that's relevant to the degree you're earning, you will likely find you can apply the information and skills you're learning to the workforce. 
You may not have to wait until you've finished your program, either. Lamoureux, for example, is an administrative supervisor in a Boston hospital. Through the knowledge she's gained in her classes, she's helped create an improved workflow in her department and gained a better understanding of how to be a good supervisor.
Plus, since she's already immersed in the field, she can bring her working knowledge into her coursework. "It's great to be able to take experiences from work and implement them into my assignments – and vice versa," Lamoureux said.
Misconception #9: My diploma will say "online"
A diploma isn't just a piece of paper; a diploma indicates you have successfully reached the end of a specified curriculum. It often includes your name, the degree you completed, a signature from your school's president or someone of authority, and possibly your school's seal or logo. 
At SNHU, your diploma won't specify whether you earned your degree online or on the main campus. It will simply state that you have fulfilled the requirements of your Southern New Hampshire University degree program.
Misconception #10: My future employers won't take an online degree seriously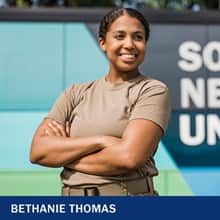 Bethanie Thomas serves in the military, focused on work specifically concerned with the health of satellites. Meanwhile, she's also focused on earning a bachelor's degree in geoscience with a concentration in geospatial technology – a move she believes will help her career growth. 
Her pursuit of higher education does not go unnoticed at work; she especially feels supported by coworkers, and her leadership has also taken an interest in her journey. Thomas said, "My leadership at work is always asking… What courses are you taking now? How are you doing?"
She knows her degree, which she's on track to complete in 2023, will be considered when she seeks promotion. "(Education) shows that you are ambitious, that you're hard-working, and that you're always looking to improve," she said.
Reid, a Jamaican immigrant, came to the U.S. for college. After adding his two online degrees to his resume, along with coursework summaries, he landed a job without even applying. "I would not be (in) my current role without my degrees," Reid said. "My employers were actually very excited when they saw my degrees on my resume, and they reached out to me."
And for Venable, completing his bachelor's degree is a necessary step to becoming a licensed Certified Public Accountant (CPA). Earning it online means he has the time to continue leading his three businesses while pursuing his dreams.
Misconception #11: It can be just as expensive as going in person
When you get your degree online, you may get to bypass specific fees such as room and board – and tuition could be less expensive, too, depending on where you go. Some schools, such as SNHU, offer lower online tuition – and haven't raised it in more than a decade.
"I've saved thousands of dollars," Stetz said. "SNHU is less than I ever expected to spend on college… I don't feel like I'm burying myself in debt; like, I can walk away from college and kind of wipe my hands and go out and financially be able to do the things that I want to do."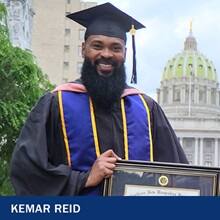 Reid got his bachelor's degree in psychology and Master of Public Health online at a cost per credit that amazed him. "I was able to complete both degrees with what most people would probably pay for a bachelor's degree," he said. 
You'll also still have the option to seek financial support if that's something you want to do. By submitting your FAFSA application, you can learn what types of financial aid you're eligible for, including loans, grants and work-study jobs. 
"I'm lucky enough that I can get financial aid still for my classes," Lamoureux said. "What I was able to get for financial aid ultimately covered both my classes and so I have ultimately only had to pay for books for each term."
Misconception #12: I need to be a computer whiz
Even if technology isn't your thing, don't write off online college. Having internet and access to a device such as a laptop is a must, but a good online school will offer resources and support to walk you through everything else. 
Online schools typically host their courses on an intranet you can log into, and navigating it may take some getting used to. Luckily, colleges such as SNHU offer tutorials that are accessible to you whenever you need them and a 24/7 technology help desk there to guide you through questions or problems 365 days per year.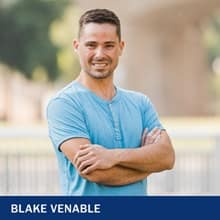 "The initial start of my first term at Southern New Hampshire University was kind of nerve-wracking," Aguilar said. "I wasn't really sure where to find all the information, but the tutorials … were fairly easy, and it literally took me a day before I pretty much had it mastered."
Depending on your program, you may work in other types of programs and software as well – beyond the school's intranet. Incorporating other technology supports learning in specific fields and may have direct connections to the real world. As an accounting major, Venable was pleased with how current additional technology felt. "They use a lot of tools and software that I'm already familiar with and that I know are used in our industry now, so it makes me feel really confident," Venable said.
Misconception #13: If in-person learning wasn't for me, online classes won't work either
Sometimes the traditional route isn't the best way. Just because you didn't flourish in a physical classroom setting doesn't mean you should write off higher education forever. Whether you had a negative experience or weren't in the right place in your life to learn, taking online college classes can feel completely different.
Stetz switched to online after feeling unsupported and alone in her studies, despite being on a college campus. She also didn't enjoy the schedule or commute. "I had dropped out of college twice, which was something that I didn't even talk about for a while," Stetz said. "I didn't tell anybody what had happened. And now I'm really open about talking about it because I'm doing so well now."
Going to school online can allow you greater control over your schedule as well as supportive resources available to you when you need them. So, whether you're supporting a family or moving forward in your career, you can make online college courses fit your schedule instead of the other way around.
Wise left college the first time around because he needed more flexibility. "With SNHU being online, it was the first time where an education program really conformed to me," he said.
Misconception #14: Online universities aren't reputable
It's easy to believe a traditional brick-and-mortar institution is legit when you visit its campus. But how do you decide if you can trust an online school? There are online colleges and universities out there that are reputable, but it's important to do some research before handing over tuition money.
One strong indicator is whether the school is accredited, meaning it achieved specific standards and is deemed of quality. Earning accreditation is crucial in higher education, and some employers may only consider candidates with degrees from an accredited institution or accredited program.
"When I looked into (accreditation) and found that SNHU is higher accredited than my local college was, it was an easy decision," Stetz said.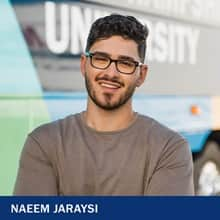 Another signal of a reputable online university is that it places its students at the center of everything they do – and has their best interests in mind. This could mean its faculty have recent industry experience, for example, or that the university is a nonprofit focused on its mission.
"I knew SNHU was a trustworthy institution from day one," said Naeem Jaraysi '20G. He appreciated the support he received from staff and faculty members throughout his journey to get an online master's in marketing. "Everyone was really, just, warm, and they wanted me to succeed," he said. "They were with me the whole time and wanted me to be successful."
Misconception #15: As a non-traditional college student, I won't be understood
Actually, online colleges know a thing or two about non-traditional students. Whether you're returning to finish what you started years ago, preparing for a mid-life career change or moving with the military, you may find a diverse group of people within your online college courses – each bringing different types of life, work and educational experience.
Martensen, a service member in the U.S. Army, was deployed for a time while attending college. For the most part, he was able to tackle his coursework at the end of each day, but his instructors always understood if he needed accommodations. "They always, always worked with me, even when I was in remote places, and I did not have access to computers," he said.
When Wise, a military veteran, returned to school, he received an academic advisor who understood him: "One of my academic advisors was not only a student, but she was also a former military – and actually worked in the same building I did," he said.
Is Online College Harder or Easier?
The answer is personal and based on lifestyle, goals and learning preferences. What works best for you may differ from what works for someone else.
Whether you take college classes online or in person, you should expect similar curriculum, rigor and learning outcomes. 
Jaraysi found his online coursework held real-world value. "I definitely feel like the coursework was challenging, but not too challenging and not challenging for no reason," he said. "… I felt like it was challenging in the sense that it helped me grow and really use my critical thinking and research skills." 
Now Jaraysi is putting his degree to work as a marketing specialist, a role he landed after graduating.
So, Are Online College Classes Worth It?
According to the U.S. Bureau of Labor Statistics (BLS), higher education can lead to higher salaries and lower unemployment rates. For example, those with a bachelor's degree earned a median salary 67% higher than those with just a high school diploma in 2020, BLS reported. Unemployment rates were also almost 64% higher for those with just a high school diploma compared to those with a bachelor's degree.
If going to college is a goal of yours, but attending classes in person just doesn't seem optimal, taking college classes online is a way to boost your education while balancing your other priorities. 
"It's really like you're there on campus," Lamoureux said. "You're just at your home, but you're working closely with your professors and your classmates, and it's just … absolutely worth it."
Work toward your educational goals by earning your college degree online.
Rebecca LeBoeuf '18 is a writer at Southern New Hampshire University. Connect with her on LinkedIn.